Welcome to my website... On this site you will be able to learn all about me. Leonardo del Mar is the 'house alias' of Lenny Welbers. As Leonardo del Mar he is only playing housemusic in his dj sets. Since the beginning of 2012 he 'changed' his name to Leonardo del Mar when he dj's the best funky house beats. All info about where I will be dj-ing in the future and where I already played my house beatz. Pictures of events I played and graphics of parties I was a part of. Also you can download my mixtapes for free at the 'music' link. Soon I will be producing my own songs and some of them will be free for download. With BEATZ Events I host and organise various in- & outdoor dance/house eventsat the finest locations en venues, mostly in Zeeland.
Before 2012 my DJ name was DJ Lenny and played at lots of places in Holland and abroad. Starting in Amsterdam in 1984 untill Beachclub Cabanaz in Renesse ( Zld. ) I played a lot of music to please the people, check out my biography and find out where I played my music ....
Under the DJ name 'Diephouse' I am making mixtapes for various dj contests. Check out some of these mixes at Soundcloud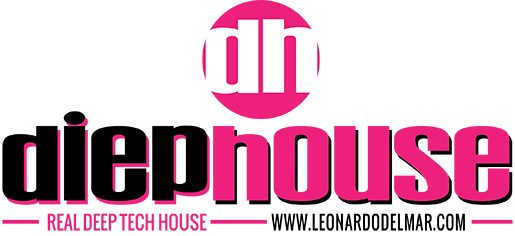 Check the biography of DJ Lenny.....
Check the DJ dates from the past of DJ Lenny.....
For all the pictures of DJ Lenny click here....

For more info and bookings you can contact me at info@leonardodelmar.com
hieronder een interview met mij door Joan van den Hoek ( aka X-Fade ) ter promotie van Back to Bassix 2.0 / 21.03.2020
( wat helaas niet doorging door de Corona crisis )